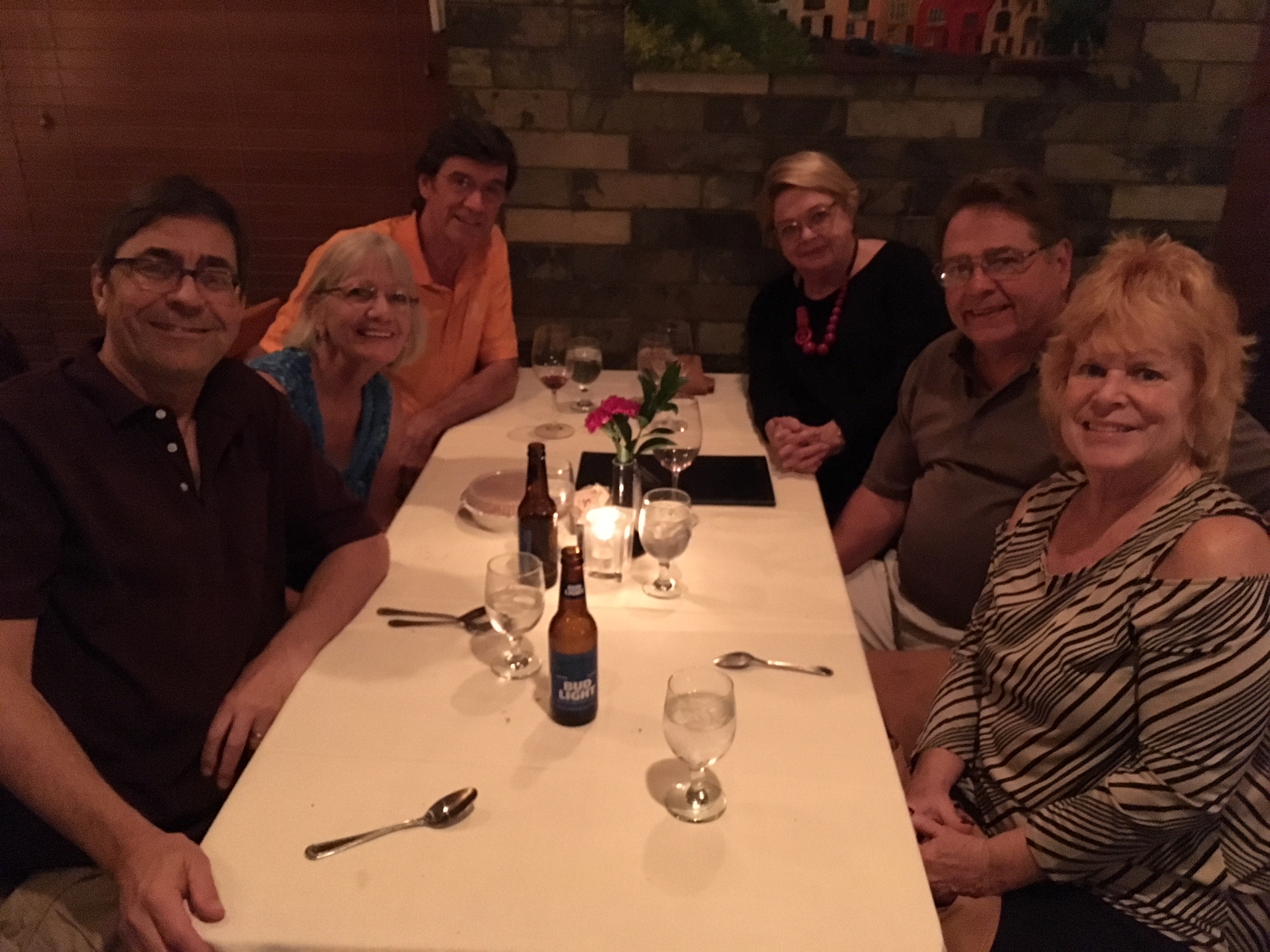 We let everything run out as much as possible before we go away. We arrived home very late Monday. Tuesday spent the day running and unpacking. Barbara asked if we wanted to go out and of course I jumped on it. We went to the Yellow Porch on Thompson Lane which is always wonderful. I did get a list made up and finished doing the wash on Wednesday and also went to the grocery store. Jim played golf.
For Wednesday dinner I chose a soup from the WS Soup of the Day again. This was very easy and super delicious. Jim was horrified that I was using a pork tenderloin in a soup with vegetables, but loved the results.
I did not add the pork to the soup until I was ready to serve. I hate over cooked pork. I also heated the pork to only140 and let it sit under an aluminum tent. I had the soup on low for probably longer than the 10 minutes, but we were busy. Remember do not cut and add the pork until you are ready to serve. It serves 4-6 and I would say that is true. Jim had 3 large servings and we have a lunch serving left over. Also do not use bagged chopped kale. They don't remove the ribs, they just chop and you are not going to like the results.
Ingredients:
1 small pork tenderloin (about 3/4 #) (I found the smallest and it was 1 1/4#)
4 T EVOO
7 cloves garlic, minced
Salt and pepper
1/2 yellow onion, chopped (Mine were really small so I used a whole one.)
1 bunch kale, ribs removed, leaves chopped
3 C chicken broth (I used my broth, It was probably 3 3/4C)
4 plum tomatoes, seeded and chopped
1 can cannellini or other white beans, drained.
Directions:
Preheat the oven to 400 degrees F.

Place the pork tenderloin on a baking sheet and drizzle with 2 T EVOO. Rub about 2 cloves worth of garlic over the meat and season with salt and pepper.

Roast in the oven until the pork is cooked through and the thermometer inserted into the thickest part registers 140-150 F, about 25 minutes. (The 25 minutes was spot on in my oven). Transfer to a cutting board, let rest, covered, for at least 10 minutes, then cut into small cubes.

In a large heat pot, warm the remaining 2 T EVOO over medium-hug heat. Add the remaining garlic and the onion and sauté until translucent cent, about 5 minutes.

Add the late and sauté for 4 minutes.

Add the broth, tomatoes, beans and pork (NO) and stir to combine.

Simmer over low heat for 10 minutes to blend the flavors. Season with salt and pepper and serve.
The photo is of me, brother, and cousin at a wonderful Italian dinner near her new house in Phoenix. Sandy and Steve treated us. They were over at Thanksgiving and then 2 night later we went to their area in Phoenix. So much fun to be with them. We had a great time both days.